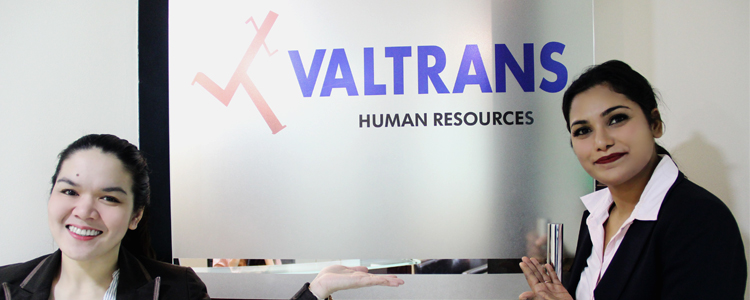 We choose our people not just on their abilities but also with their strong work ethic and commitment to success. We know that they are extraordinary individuals and we support their endeavours to become the very best they can be, whether on their job or their role in their homes and in the society.
As an employer, we know that we have an obligation to provide a healthy and productive workplace where our people look forward to coming to each day and where they see a prospective career growth. We take pride in their fulfilment as they progress to become vital part of projects that contribute to the overall economic and social growth.
Training and development
We value continuous learning and we provide our people the opportunities they need to realize their potential. We have a training centre at our Al Quoz office which gives the staff an easy access for advancing their knowledge in their field. We offer trainings for new hires as well as refreshers for our current staff. We employ a competent and systematic approach in training our people to yield consistent quality service.
Our training focuses on the best practices in the valet, transportation and hospitality industry to create outstanding results that spell out excellence. We also emphasize in trainings about health and safety measures to prevent any mishaps while in the workplace by promoting strict compliance to general and legal policies and procedures.
Career Growth
Opportunities in Valtrans are endless. We aim to always recruit the best talent, retain these individuals and develop them through focused development efforts. We believe that driven employees would want to take more responsibilities in our organization and through this; we can ensure the continuing stability and growth of the organisation.
We continuously challenge our employees to create new ideas and sharpen their skills and knowledge so that they can provide significant contributions to the company. To develop our people, we utilise lateral movement, staff rotation and open external and internal training and development opportunities. We also carry out regular performance reviews to ensure that the right individuals are being developed over time.
We nurture the talents and professionals who are our partners in delivering excellence in what we do best and take pride for every accomplishment and milestones for their continuing professional growth.